Les Ballets Trockadero de Monte Carlo
Saturday, February 3, 2024 at 8 p.m.
Celebrating their 50th anniversary season, the world's foremost all-male comic ballet company return with their breathtaking pointe work and hilarious parodies of classical ballet favorites. Whether you're a ballet aficionado or don't know a plié from a jeté, the prima ballerinas of the Trocks deliver hilarity and awe. It's the most fun you'll ever have at the ballet!
Image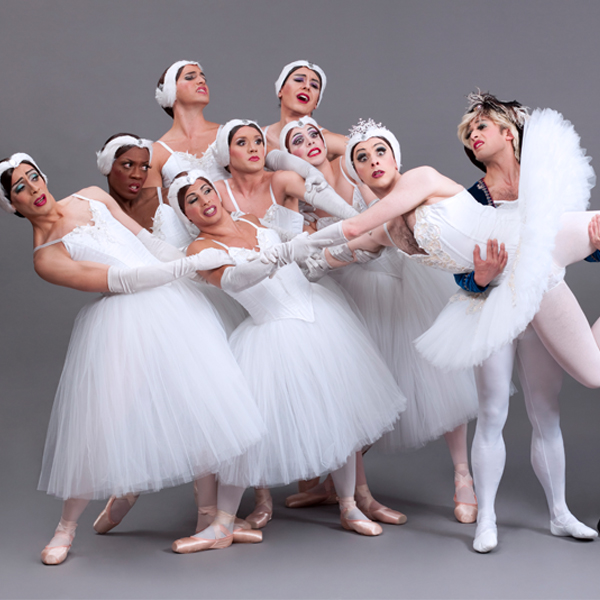 Les Ballets Trockadero de Monte Carlo, the world's foremost all-male comic ballet company, celebrates its landmark 50th anniversary season. Founded in New York City in 1974, the company, affectionately known as the Trocks, has grown from its roots in late-late shows in off-off Broadway lofts to a global touring sensation, performing from Tokyo to Toronto and everywhere in between. The company dances en travesti with razor-sharp wit and breathtaking pointe work, performing polished parodies of works that span the classical ballet canon.  Revered by ballet aficionados as well as by those who don't know a plié from a jeté, the Trocks are "a guaranteed hoot for people who know nothing of ballet and an absolute must for those who think they know the originals." (Sydney Star Observer)