Storm Large
Wednesday, March 6, 2024 at 7 p.m.
Thursday, March 7, 2024 at 7 p.m.
Powerhouse chanteuse Storm Large is back with more sultry and subversive jazz standards, Broadway showstoppers, and ageless anthems. Whether singing in a nightclub or in front of millions on 2021's America's Got Talent, Large enthralls with her gorgeous voice and unrestrained presence, making every appearance intoxicating from the first note to the last.
Image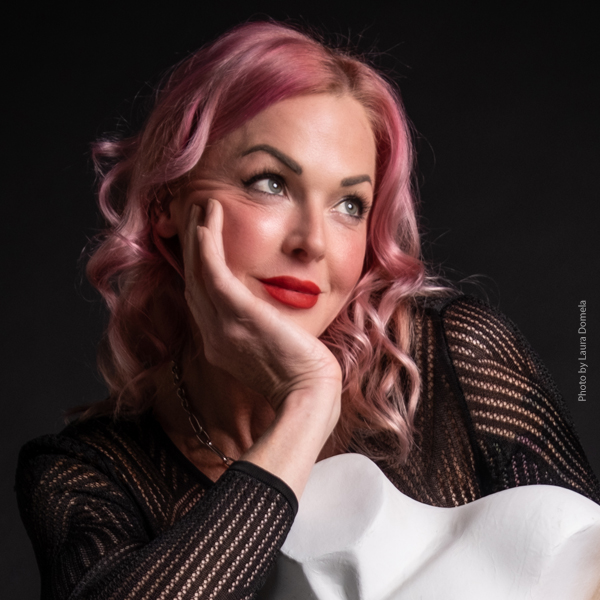 Storm Large: musician, actor, playwright, author, awesome. She shot to national prominence in 2006 as a finalist on the CBS show Rock Star: Supernova, where despite having been eliminated in the week before the finale, Storm built a fan base that follows her around the world to this day. She was seen on the 2021 season of America's Got Talent.
Recent engagements include performing her one-woman autobiographical musical memoir Crazy Enough at La Jolla Music Society and Portland Center Stage, debuts with the Philly Pops, members of the Chicago Symphony Orchestra, and the Seattle Symphony, as well as return engagements with the Houston, Detroit, Toronto, and BBC Symphonies; the New York Pops; and the Louisville Orchestra, with whom she recorded the 2017 album All In. Storm continues to tour concert halls across the country with her band Le Bonheur and as a special guest on Michael Feinstein's Shaken & Stirred tour. Alongside Liza Minnelli and Joel Grey, Storm joined Michael Feinstein as special guest with the Pasadena Pops.
Storm made her debut as guest vocalist with the band Pink Martini in April 2011, singing four sold-out concerts with the National Symphony Orchestra at the Kennedy Center in Washington, DC. She continues to perform with the band, touring nationally and internationally, and she is featured on their album Get Happy. Storm has also sung with k.d. lang, Kirill Gerstein, John Doe, Rufus Wainwright, and George Clinton.