Our Donors
Carpenter Center Donors
Reflects Giving as of August 31, 2023
Thanks to our generous donors, the Carpenter Center is able to present artists from around the world, as well as free arts experiences for Long Beach schools, the CSULB campus, and the wider community. Thank you to the following donors:
Foundations & Corporations
49er Shops
Richard & Mary Carpenter
Arts Council for Long Beach
California Arts Council
Martin A. & Clarisse Clancy Foundation
Epson America, Inc.
Bess J. Hodges Foundation
Laskan Family Fund
City of Long Beach
Earl B. & Loraine H. Miller Foundation
The W A Mueller Foundation
National Performance Network
Percentage for the Arts
RuMBa Foundation
The School For You Foundation
Wolfen Family Foundation
Image

Image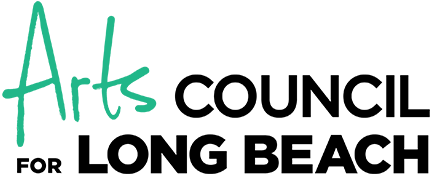 Image

Premier Directors Circle
$2,500+
President Jane Close Conoley
Bob & Barbara Ellis
Anthony Gagliardi
In Memory of Mrs. John Higginson
Robert & Jaclyn Tilley Hill
Cam Doherty Killingsworth
Gail Meredith & Dean Garrison
Michael & Jeanette Gavin
George & Joyce Murchison
Gwen Richardson
Dr. John Sealy
Kenneth & Jane Wang
Directors Circle
$1,000–$2,499
Donna Andersen In Memory of Stephen G. Andersen
Gary & Lynda Hoyt
Robert & Marianne Hughlett
Paul Nelson In Memory of Michelle Nelson
Mr. and Mrs. Albert Thuente
Annual
$100-$999
David Aker
Cathy Anderson
Seth Berg
Nina Marissa Calabretta
Tom Camp
Tina Chambers
Terri Chapman
Janet Chavez
Donna Chinn & Gerard Hanley
Jennifer Cornwell
Dina Crow
Donald Dixon
Sharon Duffy
Deborah Edwards
Kirsten Eichelberg
Pamela Estes
Patsy Estrellas
Garetto Franco
Paul Gaines
David Galli
Aylin Garcia Lumbi
Valerie Gibson
Kay Gilbert
Michael & Bonnie Goldberg
Albert Gouyet
Kathleen Grant
Daniel Guillory
Yalem Haile
Kathleen Reams Hansen
Gary Hamai
Wendy Harabedian
Mary Harward
Susan Hill
Meiling Ho
Christopher Hogan
Maryanne Horton
Gary T. Izumi
Brenda Jacobs
Jeff Jenkins
Heidi Jensen
Daniel Jeske
Evelyn Jimenez
Christian Jordan
Liah Kim
Deborah Kindler
Linda Kline
Mr. & Mrs. Scott Koeper
Bradley Kunze
Mary Lamo
Minh-Chau Le
Michelle Leblanc
Larry Lee
Dan Lenhart
Kirk Leyton
Albert Licano
Katherine Link
Tom Lopez
Susan Lovejoy
Beulah Manliguez
George Mast
Dona McBride
Anne Pao-Ming McConnell
Tori McDonald
Karen McDonough
David McFarland
Lavonne McQuilkin
Gail Meredith
Jo Ann Metz
Brandi Miller
Kenneth Miller
Emily Montoya
Maruska Moore
Kathryn Morales
Daryth Morrissey
Virginia Nelson
Ly Nguyen
Terri Nikoletich
Andrea Ornelas
Raymond Ornelas
Chan Ho Park
Barbara Perez
Mike Peterson
Valentine Pfeifer
Wendy Lavaughn Porter
Johnie Ramirez
Melissa Revuelta
Jessica L. Roberts
Christy Roeber
Cathy Rokicki
Graciela Romero
Matthew Sailer
Bianca Salgado
Harry Saltzgaver
Elisabeth Sandler
Michael Sheffield
Richard Sherwood
Richard Shimamoto
Sandra Slater
Baxter Dennis Smith
Christian & Louise Soe
Beth Sohngen
Phyllis Spear
Terry Stephenson
Bessie Strategos
Henry Taboada & Julia Cook-Taboada
Amanda M. Thyden
Phyllis Totri
Sonia Tramel
Huy Tran
Dina Truedell-Crow
Janet L. Underwood
Daniel Urrutia
Lydia Vaias
Wouter Van Biene
Sandra VandenBerge
Amanda Rose Villarreal
Laura Weatherford
Martha Weida
Monte Weiss
Brian & Beth West
Ginnie Wilcox
Virginia Wilky
Judy Willis
Sandy & Suzanna Witzling
YourCause, LLC
Oscar Zelaya
Valerie Zentmyer
Learn more about the benefits of becoming a Carpenter Center donor.