Our Donors
Carpenter Center Donors
Reflects Giving as of Jan 1, 2023
Thanks to our generous donors, the Carpenter Center is able to present artists from around the world, as well as free arts experiences for Long Beach schools, the CSULB campus, and the wider community. Thank you to the following donors:
Foundations & Corporations
49er Shops
Richard & Mary Carpenter
Arts Council for Long Beach
California Arts Council
Martin A. & Clarisse Clancy Foundation
Epson America, Inc.
Bess J. Hodges Foundation
Laskan Family Fund
City of Long Beach
Earl B. & Loraine H. Miller Foundation
The W A Mueller Foundation
National Performance Network
Percentage for the Arts
The School For You Foundation
Wolfen Family Foundation
Image

Image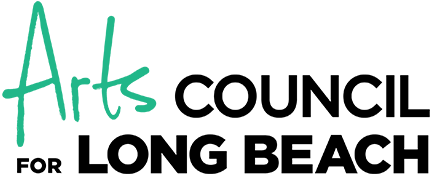 Image

Premier Directors Circle
$2,500+
Beverly August
President Jane Close Conoley
Bob & Barbara Ellis
Ron & Delores Eveland
Anthony Gagliardi
James Herley
In memory of Mrs. John Higginson
Robert & Jaclyn Tilley Hill
Jim & Marilyn Hull
Gail Meredith & Dean Garrison
George & Joyce Murchison
Gwen Richardson
Dr. John Sealy
Jean Bixby Smith
Kenneth & Jane Wang
Alfred Chor Fan A. Yu
Directors Circle
$1,000–$2,499
Donna Andersen In Memory of Stephen G. Andersen
Said Hilal & Linda Lamb
Jack & Patricia Howes
Robert & Marianne Hughlett
Cam Doherty Killingsworth
Bob & Linda Maxwell
Paul Nelson In Memory of Michelle Nelson
Dottie Reiner
Mr. and Mrs. Albert Thuente
Annual
$100-$999
Pattie Adams
Linda Ainsworth
Dr. Seymour & Reva Alban
Chris Allen
Daniel Altman
Kathy Arellano
Joseph & Jan Anthony
Pamela Bartleson
Kurt & Penny Bayless
Pamela Blake
Paul Bellamy
Sir Seth Berg
Dr. Pamela Blake
Rob Boyd
Donna Branham
Donald & Lori Brault
Neita Brooks
Mark & Kathy Brown
Kevin Brown
Matt & Melanie Brown
Susanne Burakowski
Debra Cardinale
Susan Casabella
Richard Castillo
James Cathey
Dr. Jeane & Rodney Caveness
Gabriel Chacon
Shirley Chiavetta
Denise B. Chilcote
Donna Chinn and Gerard Hanley
Andrew Cohen
Regina Cole
Betsy Cooper
William & Ann Courtney

Monica Crumley
Michael James David
Howard & Pearl Davis
Frank & Jean Dayak
Christie Dean
Steven & Lori Delaney
Theresa Dodge
Sylvia Dunbar
Deborah Edwards
Patsy Estrellas
Bruce & Barbara Falk
L. Nelson Farris
Richard Feinberg
Cameron Flanders
Paul Flick
Edgar Ramon Flores
Robert Fund
Kimberly Michele Garber-Bond
Paul Garman
Julie Garner
Taylor & Deborah Gaskins
Susan Gates
Michael & Jeanette Gavin
Steve & Gwen Gibson
Michael & Bonnie Goldberg
Sheila Golden
Judith Graham
Ruth Gurney
Yalem Haile
Stewart Hall
Gail Hamilton
Kathleen Reams Hansen
Lee & Susan Hill
Meiling Ho
Sang Ho
Christopher Hogan
Dr. Fumiko Hosokawa
Mr. and Mrs. Gary Hoyt
Stuart & Carol Hubbard
Ronelle Ingram
Gary T. Izumi
Dr. Matthew & Roberta Jenkins
Heidi Jensen
Evelyn Jimenez
Dr. Kerry Lee Johnson
Korey Jorgensen
Charles Kair
Jennifer Kehret
John Kendall
Linda Kline
Dr. Merrill & Shirley Knopf
Mr. and Mrs. Scott Koeper
Lucia Galindo Kos
Bradley Kunze
Mary Lamo
Bonnie Landsberg
Minh-Chau Le
Marnos Lelesi
Glenn Libby
Susan Lovejoy
Harry Lowell
Lazaro Macias
Eugene Maumeipuloiu Mafi & Gabriela Mafi
Jill Maggs
Nancy Manriquez-Dowell
Nancy Jean Martin
Dr. & Mrs. George Mast
Jill Mather
James & Grace McAdams
Patrick & Karen McDonough
David McFarland
Lavonne McQuilkin
Marlane Melican
Hugh Menton
Steven Merrell
David & Cynthia Mirsky
Jerry & Vivian Moore
David Morgan
Krestin Mullen
Ken Munroe
Peter Murray
Virginia Nelson
Terri Nikoletich
Gavin & Leah Ohrberg
Beverly O'Neill
Raymond Ornelas
Marie Otto
Roberta Parkes
Kate Peters
Mike Peterson
Valentine Pfeifer
John Phibbs
Capt. Braden & Susan Phillips
Willard Pierce
Keith Rasmussen & Ariel Boroff
Lisa Raufman
Linda Redding
Cathy Rokicki
John & Deborah Rollinger
Harlan Rotblatt
Rosalyn Rubin
Jack Russell
Patricia Sandberg
Annette & Jerry Sather
Cynthia Seroka
Charles Sewright, Jr. & Bonnie Sewright
Richard Sherwood
Richard Shimamoto
Margaret K. Shobert
Steven Smith
Christian & Louise Soe
Robert Spidell
William Stringer
Judith Swaaley
Henry Taboada & Julia Cook-Taboada
Steven Tepper
Dina Truedell-Crow
Dr. Leland S. Vail
Sandra VandenBerge
Linda Venezia
Nancy B. Walsh
Martha Weida
Karen Weinstein & Dr. Parviz Parhami
Patricia West
Brian & Beth West
Richard Whitaker
Bradley & Maxine White
Virginia Wilky
Ron & Elaine Wood
Vickie Yoshikawa
YourCause, LLC
Valerie Zentmyer
Learn more about the benefits of becoming a Carpenter Center donor.