Tour
Image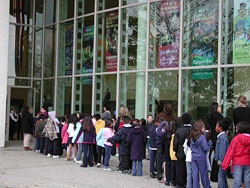 Educational Facilities Tours
Interested in bringing your students to the Carpenter Center for a tour? Contact Corinne Garthoff, Education and Outreach Coordinator, at corinne.garthoff@csulb.edu to schedule an appointment. Carpenter Center student tours are appropriate for 1st through 12th grade students, can range from 20 to 45 minutes, and are a great addition to your campus tour.
Image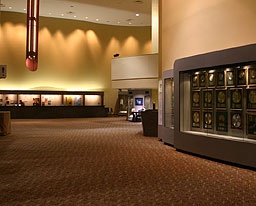 The Richard & Karen Carpenter Exhibit
A permanent display of awards and memorabilia of the popular music duo, Carpenters, is open at all Carpenter Center events, and by appointment. For further information, visit our Carpenters Exhibit page or call 562.985.4274. Appointments for exhibit tours can be made by emailing jacqueline.hahn@csulb.edu.