Mission & History
Mission
The Richard & Karen Carpenter Performing Arts Center at California State University, Long Beach (CSULB) engages its community through artistic, educational, and cultural experiences that enrich lives, promote lifelong learning in and through the performing arts, and serve as a gateway between the university and the greater community.
The Center is accessible to CSULB students and faculty, resident companies, off-campus organizations, and schools through educational outreach, licensed activities, and world-class professional performances.
History
Image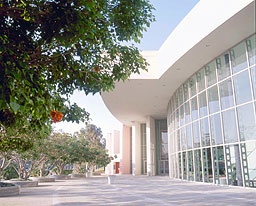 Built in 1994, the Richard and Karen Carpenter Performing Arts Center has a 1,054 seat capacity and is located on the campus of California State University, Long Beach. The stage area was modeled after the David H. Koch Theater (formerly the New York State Theater) at Lincoln Center for the Performing Arts, and gracefully accommodates large and small productions, concerts, and other special events. The Center was named after Richard and Karen Carpenter of the pop music duo the Carpenters, who both attended CSULB.
Performances
Each season, the Carpenter Center presents emerging and established artists from around the world whose imagination and creativity make the theatre a premier destination for exceptional artistic experiences. Visit our season page to view the vibrant mix of music, dance, comedy, speakers, and family events coming this season.
Exhibit
The Richard & Karen Carpenter Exhibit, a permanent display of awards and memorabilia of the popular music duo Carpenters, is open to all ticket holders at Carpenter Center events, and by appointment. For more information, visit our Carpenters Exhibit page or call (562)985-4274.
Carpenters
Image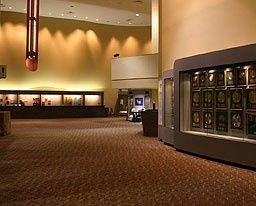 Richard Carpenter and his family graciously support the efforts of the Carpenter Center philanthropically but are not involved in the day-to-day operation of the facility. We do not have the ability to be a conduit between the public and Mr. Carpenter, nor do we have at our disposal additional information regarding the Carpenters.
If you are interested in additional information about Richard, Karen or their recording careers, we suggest contacting:
The Carpenters Fan Club
P.O. Box 3787
Thousand Oaks, CA 91359-0787
fanemail@richardandkarencarpenter.com
www.richardandkarencarpenter.com