Trailblazing Women of Country
A Tribute to Patsy, Loretta, and Dolly
Sunday, March 17, 2024 at 2 p.m.
Patsy Cline, Loretta Lynn, and Dolly Parton revolutionized country music and blazed a trail for future generations of female artists. With their chart-topping hits and record-breaking sales, they wove threads of contemporary womanhood throughout the tapestry of country music. This afternoon concert features soloists Miko Marks (CMT's 2022 "Next Woman of Country") and Nashville-based singer Kristina Train along with an all-female band!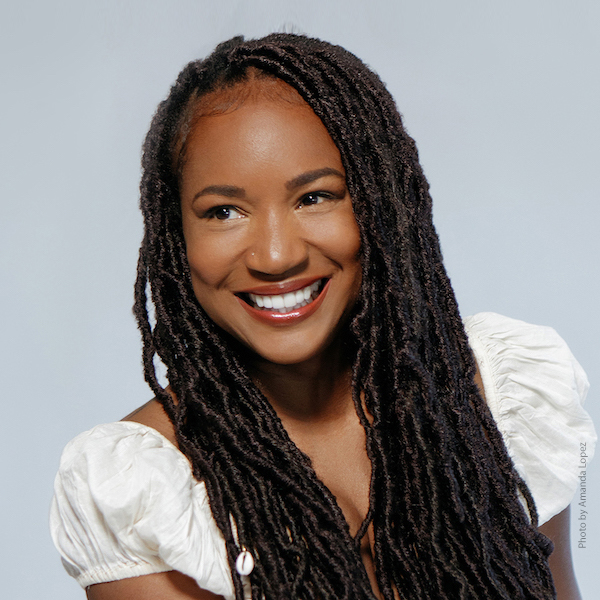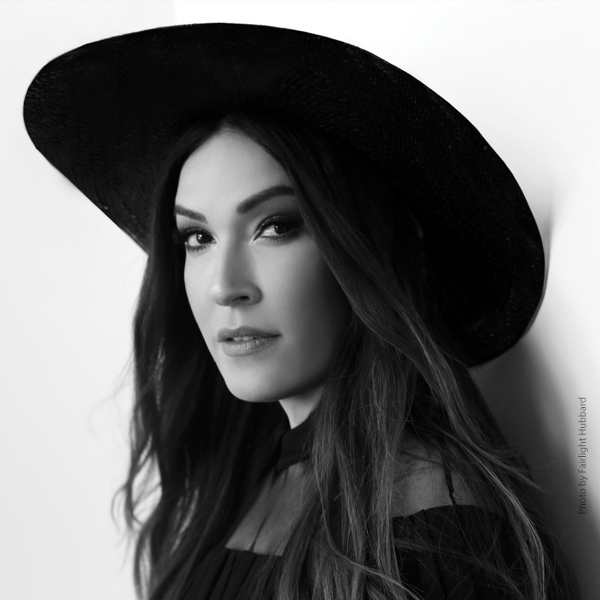 The Wall Street Journal has described it as a "genre and industry-defying mission." NPR declared it a "multilayered experience." The New York Times commended the movement as carving out a new path in country music. All tell the story of Miko Marks' resurgence as she deftly blends country, blues, southern rock and even gospel to create a sound and experience that has literally brought every audience to its feet. This new sound along with her warm and soulful spirit catapulted her into a community of change with her doing more than breaking ground - she's shattering it. It's a serendipitous realization that Marks was meant to be here, at this time, in this moment, for good.
After releasing her critically-acclaimed album, Our Country (via Redtone Records) in March 2021, Marks dove head first into an industry that previously never fully embraced her. She closed out 2021 with her EP release, Race Records, which shined a light on the arbitrary divisions forced upon artists and audiences in the early days of music marketing in the 1940s. In January of this year, Marks was named to CMT's Next Women of Country Class of 2022 and by April, she stood alongside five other artists and managers chosen to participate in the inaugural Equal Access Development Program, a program designed by mtheory and CMT to foster and support marginalized communities underrepresented in the genre of country music. Now more than ever, the change needed is beginning to come to fruition; a change Marks feared she wouldn't bear witness to in her existence: "I get emotional around it, because I didn't think I would see any of this in my lifetime,"Marks says.
Nearly one year after the release of Our Country, Marks released the first single, "Feel Like Going Home" (March 25, 2022) from her forthcoming project of the same name. The lyrics sing, "Rest for the wanderer who never more shall roam." For Marks, the time to reclaim her roots that were planted long ago is now; a powerful reconnection that can be felt in every note. No longer a wanderer, Marks has returned to her true self after years of trying to figure out her place in the world and in her first true love: music.
Feel Like Going Home is an amalgamation of where Marks has been and where she is going. What she has learned and what she wants to teach. It's an innermost look at the ebb and flow of her past, present and future. It's the stories she wants to tell but hasn't been able to speak into existence ever before. The messages are profound: healing, restoration and distinctly individual. Feel Like Going Home was released on October 14, 2022.
It is in the briefest of phrases, notes and words, that Kristina Train shows herself to be that all-too-rare thing: a singer who can take the simplest of lyrics and not only occupy them, heart-and-soul, but wring from them a level of emotion, conviction and intensity that has always sorted truly great singing from the merely average.
As Kristina sings, you hear not only the immaculate phrasing and innate musicality, but the experiences - the joy and the heartache, the setbacks and the triumphs - that she brings to them. Singing was always this ingrained and significant for her, she says. "I've learned that the clichés about music and being musical exist for a reason. I was singing before I started speaking - it was a completely natural thing. As a child, it was always music, only music, always singing, only singing, and that's all I cared about."
Although born in New York, Kristina moved with her mother to Savannah, Georgia when she was 10, living in a house without cable television, but plenty of classical, rock, pop and soul music. Even at that young age, she was already something of a veteran on her first instrument, violin. "I'm very grateful to my mother for that," Kristina says, "because not only did I have my voice, I was able to train my ear and communicate, to 'speak' music because of playing violin." Even so, there were times, she admits, where the regime of daily practice along with school and community orchestra began to lose its appeal. Especially as her mother had, she says, first got her started on the instrument after reading that very young children who took up the violin were more likely to excel academically. "When I was growing up, my mother played records all the time - music was always there. Home was an incredibly nurturing environment, artistically, because I was an only child who enjoyed filling my time with music. It was another family member or friend to me. Yet, as free as my artistic upbringing was, it was also extremely strict and by-the-book.
My mother is a school principal, so her life's work is education, and although at home, I had a spacious creative allowance, as far as academics went, there was none of that. She encouraged music mainly to bolster my studies and wanted me to realise that the real world doesn't always afford you the dreams you desire. "But to me," she says, "I knew I was going to be a musician, and I couldn't understand why anyone would want me to do anything else."
Growing up in the American South, Kristina says, meant music was a nonstop soundtrack to your life. "It's rooted in the place," she enthuses. "Everywhere you go you hear southern sounds: soul, gospel, blues, southern rock, country, jazz; it's such a vivid part of living down there. People love listening to music, and that really stuck with me."
In her teens, Kristina would stand on her roof during thunderstorms, lift back her head and holler at the tempestuous sky. Why, exactly? The answer is not what you would expect. She did it, she says, in order to roughen up her voice, which she considered too sweet for the music – Janis, Led Zeppelin, Howlin' Wolf - she was then listening to. The experiment was only partly successful. Yes, there is an unmistakable edge to Kristina's voice these days; but there is also the soulful pop purity she once sought to banish – and it is the tension between the two that elevates her singing to greatness. Think "gritty" double-dapping "pretty."
Kristina's sublime 2009 debut album released on Blue Note Records, Spilt Milk, alerted critics, who raved about the arrival of a singer of such captivating gifts. Making the record was also a return to her birthplace, New York City, where she regularly enjoyed advice and conversations with Arif Mardin and Bruce Lundvall. Work on Dark Black, her second album, began when she got off the road following a 20-month world tour with Herbie Hancock. This was a particularly fertile period of growth, learning from the "Maestro," as she lovingly refers to him. While her multi-layered richness took her beyond genre on this album, her emotion and believability indicated soul at its deepest and most timeless, prompting Bruce Springsteen to count himself a new fan and friend.
After years living in New York and London, Kristina decided when it came to recording again, she wanted the sessions to be intimate, low- key, and a return to her roots. Kristina sought out the musicians who hired her for her very first recording session and began writing and recording whilst decompressing on a farm in Tennessee.
She's travelled a long and sometimes circuitous path to the latest release of her single, We The People. New York, Savannah, back to New York, London, and finally Nashville. Along the way, she has gathered life experiences - some of them welcome, some of them not. But now she has achieved what all great singers seek to achieve: the channelling of these experiences into songs.
The musicians who draw most evocatively from life in their songs have tended to be those who, musically, carry no passport. There are no defined boundaries in their creative explorations. Kristina is emphatically one of those. "I have yet to feel that I've gone everywhere I want to go in my life, or my music. I don't think I ever will. I enjoy moving around, and want to understand more of the world we live in."
That said, she finds Nashville endlessly inspiring. "I'm glad to feel at home for a bit. I'm still a loner, but I think feeling a little isolated and uncertain can help you discover things about yourself. It's also given me time and space to develop meaningful relationships with people I love making music with."
After two albums filled with musings on relationship-based love and loss, Kristina returns with a heart-breaking reflection on the socio-political landscape of America. Blending influences from chamber music, folk, and jazz, We the People, is a call for change.
"What's the price of our freedom?" Train sings, "It's the light we possess."