An Evening with Amy Sedaris
Moderated by KCRW host Anthony Byrnes
Saturday, November 11, 2023 at 8 p.m.
A hilarious evening of moderated conversation with Amy Sedaris, followed by an audience Q&A. Amy is an actress, comedian and writer best known for her Emmy-nominated series, the hilarious and slightly deranged world of At Home with Amy Sedaris. She played the endearingly eccentric Jerri Blank in her hit comedy series Strangers with Candy, and can currently be seen on Disney+ in The Mandalorian.
Image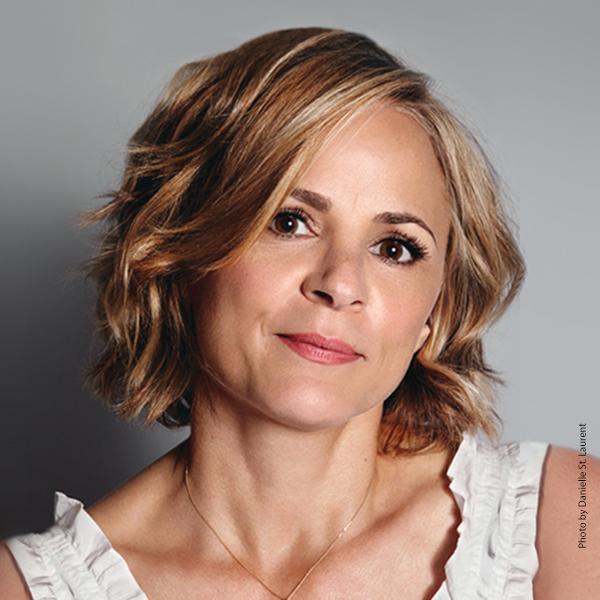 Amy Sedaris is a prolific actress, author, comedian and rabbit educator. She has appeared often on screen, both large and small.
Sedaris' Emmy® nominated comedy series, At Home with Amy Sedaris, debuted its third season on truTV in May 2020. In this series co-created by Sedaris and Paul Dinello, Amy shows off her diverse but necessary homemaking skills. These skills range from creating popsicle stick buddies and gutting a fish to making raisin necklaces and entertaining businessmen. Each episode revolves around a traditional theme, such as: entertaining the grieving, the craft of love making, and cooking without pots and pans. As always, Sedaris uses her unique expertise to entertain guests, demonstrate her know-how by preparing meals, and exhibit her can- do spirit by attempting to work out personal issues. The series has featured a cavalcade of guest stars including Paul Rudd, Rachel Dratch, Jane Krakowski, David Pasquesi, Stephen Colbert, Michael Cera, Justin Theroux, and many more. The show's first and second season received a Primetime Emmy Award nomination in the category of "Outstanding Variety Sketch Series."
Sedaris can also be seen in the Emmy® award-winning Disney+ series The Mandalorian as space mechanic Peli Motto. Created by Jon Favreau, The Mandalorian is set in the Star Wars universe after the fall of the Empire and before the emergence of the First Order.
She is the co-creator, with Stephen Colbert and Paul Dinello, of the hit cult comedy series Strangers with Candy and half of the Obie-winning "Talent Family" playwright team (with her brother, David). She is also the author of two New York Times bestselling books, I Like You: Hospitality Under the Influence, Simple Times: Crafts for Poor People and Wigfield: The Can-Do Town.
In addition, Sedaris lent her voice to Princess Carolyn in the Netflix Original TV Series BoJack Horseman, which recently just concluded with its sixth and final season earlier this year. Amy also played Janice, a veteran police dispatcher, in the police comedy series No Activity. She has also made many guest appearances on TV programs such as Unbreakable Kimmy Schmidt, Broad City, 30 Rock, The Good Wife, Rescue Me, Monk, Just Shoot Me!, Sex and the City, My Name Is Earl, The Closer, The Middle, The New Adventures of Old Christine, Raising Hope, and Sesame Street. She was also a regular guest on the Late Show with David Letterman.
Anthony Byrnes
Moderator Anthony Byrnes is department chair of Theatre Arts at CSULB as well as a director, producer, educator, critic, and arts administrator. He has served as the founding Artistic Director of Burning Wheel & the Umbrella Company, a weekly columnist on KCRW, Director of Cultural Relations for the University of Southern California, and Associate Producer of New Play Development for Center Theatre Group.