Learning How To Be Anti-Racist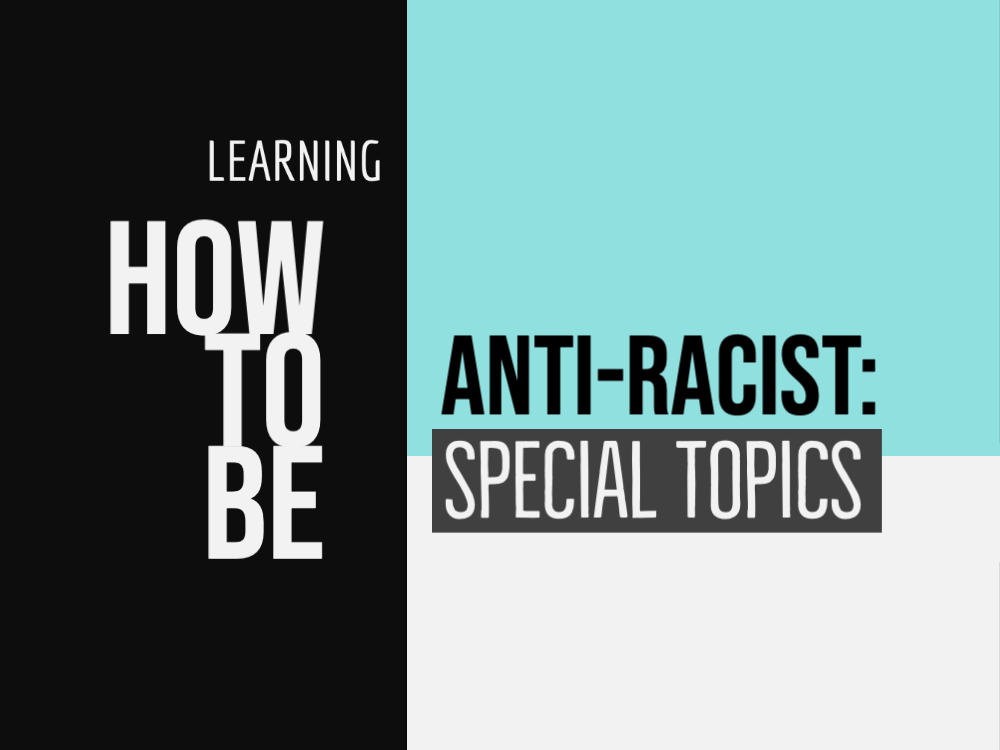 By and for white people and non-Black people of color*
*Anyone is welcome to attend!
We meet on the second Wednesday of the month at 6:00 p.m. PT on the Zoom videoconferencing platform.
FREE
This is a confusing time. You are hearing a lot of talk that it's not enough to not be racist, we need to be anti-racist. But, what does that mean?
Through a series of group discussions, together we'll tackle what anti-racism means and some of the tools to help move the culture forward. We'll talk about why "not seeing color" and expecting Black friends to teach you about racism is a form of racism.
Join us as we learn, together, how to be anti-racist within the arts and ourselves.
Why are we doing this?
We at the Carpenter Center recognize that we need to hold ourselves to a higher standard in our own anti-racist work and as an organization. We have heard from many of you that you want to do more, and learn more, but you don't know where to begin.
What to Expect
Each meeting, we will tackle 1 to 3 topics on racism and anti-racism. Anyone is welcome to join and engage in each discussion. Discussions will build on each other, so taking part in each meeting is encouraged.
Each discussion will start with some facts, statistics, or a short reading on each topic. Participants will then be invited to respond to the information presented and discuss each topic. Each discussion will end with at least one action participants can take in the following weeks to fight racism.
Do I need to download Zoom?
If you do not have Zoom downloaded on your mobile phone, tablet, or computer you will be prompted to download and install Zoom when you click the link to join the meeting. You may also download Zoom for free here.
Do I need to have an account?
You do not need to have an account to join a meeting. You may create one if you like.
Where can I learn more about Zoom?
We recommend the Quick Start Guide for new users. There you will be able to join a test meeting and try out Zoom before our event. It is recommended that you familiarize yourself with the "raise hand" and "chat" features.
Register
We meet virtually on the video conferencing app Zoom. To attend, please register below. On the day of the discussion, click the link in your Zoom email to join us. All discussions take place on the second Wednesday of the month at 6:00 p.m. PT and last approximately two hours.
Please note: we are now using Zoom's registration feature. Returning participants should also register at the link below.
Mailing List
We also invite you to sign up to join our mailing list to receive emails with additional resources and past discussion materials. (Be sure to check your spam or promotions email folders if you don't see the email.)

Resources
If you are new to this discussion group, welcome! Slides from our previous discussions can be found below. We encourage you to review them, as each conversation builds on the previous meetings' discussion. If you have any questions from the slides, or from anything brought up in discussion, you are welcome to email the moderator at christina.ramos@csulb.edu.
Previous Discussion Notes