Superstars of Magic
Saturday, October 7, 2023 at 8 p.m.
This event has passed.
Back by popular demand, Superstars of Magic brings together award-winning Las Vegas illusionists for magic, comedy, and variety that's a delight for all ages! Combining mesmerizing feats and sleight of hand with hilarious hijinks and comedy, these superstars of magic will leave you both amazed and in stitches!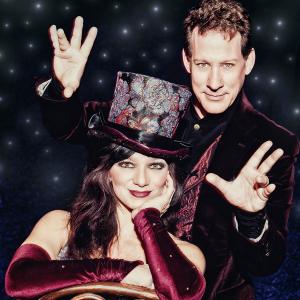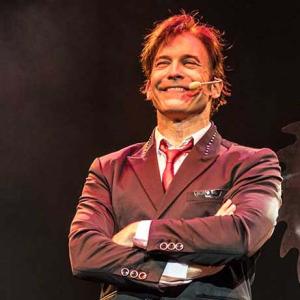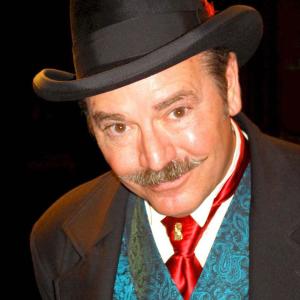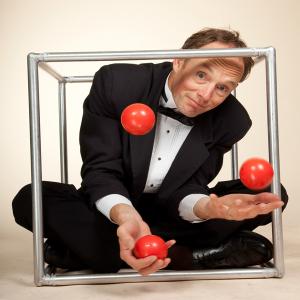 Christopher Hart
Las Vegas stars Siegfried and Roy presented master magician Christopher Hart with the coveted Silver Lions Head award, and Princess Stéphanie of Monaco personally honored Hart with the top prize at the Grand Prix Monique held in Monte Carlo. Hart is also the proud recipient and two-time honoree of the Hollywood Magic Castle's Stage Magician of the Year award. Hart also had a featured role as "Thing," the expressive disembodied hand in the film The Addams Family and its sequel, Addams Family Values.
Whit Haydn
Whit Haydn is an honest cheat who combines his magic with the wit and charm of a con artist. He's garnered multiple awards from The Magic Castle and has performed at Caesars Palace in Las Vegas and Tahoe, as well as on some of the world's most prestigious cruise ships, including the QE 2. He also acted as contributor and consultant on the Discovery Channel's documentary "Houdini—They Came to See Him Die" and has worked as a consultant for David Copperfield's television specials.
Henrik Bothe
A native of Denmark, Henrik Bothe attended Aahus Theater Academy, performed in Europe and the West Coast, and headlined as an entertainer on major cruise lines. He's brought his humor, juggling, and plate-spinning skills to appearances on The Tonight Show, at Caesars Palace in Las Vegas, and was called "one of the few jugglers that have ever succeeded in performing on the radio" by Garrison Keillor during Bothe's A Prairie Home Companion appearance.
Alexander Great
At 16, Alexander Great was already charming audiences, winning first place for stage magic at The Pacific Coast Association of Magicians convention. In the years since, he's presented his show in Japan, Rio de Janeiro, Caesars Magical Empire in Las Vegas, and headlined at The Horizon Hotel in Lake Tahoe for two years straight. A gold medal finalist at The International Brotherhood Of Magicians convention for both close-up magic and his stage act, Alexander also received an Achievement Award from The Magic Castle.
Kalin and Jinger
Working together as Kalin and Jinger, Mark Kalin and Jinger Leigh have produced and appeared in their many award-winning shows and their own Reno Theatre, "Magic Underground." In addition to large-scale spectacles, like vanishing a jumbo jet, Mark has developed numerous illusions used in Broadway productions, live touring shows, and Las Vegas revues. Jinger Leigh has redefined the role of the magician with her unique blend of elegance and theatricality. She offers her expertise to numerous live stage productions worldwide.