Mostly Kosher
Eight Mostly Kosher Days: A Hanukkah Concert
Image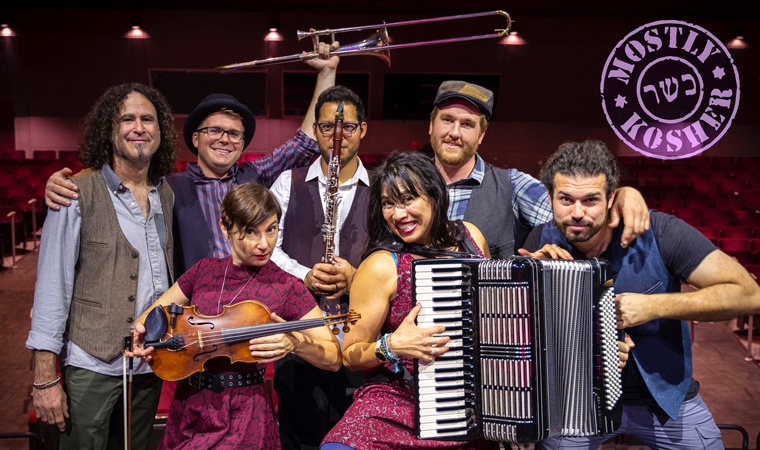 Thursday, December 10, 2020 at 7 p.m. PT
On YouTube Live
$25
Join us for a streaming two-part Hanukkah event with Los Angeles's klezmer-rock band, Mostly Kosher!
Known for reconstructing Judaic and American cultural music through ravenous klezmer beats and arresting Yiddish refrains, Mostly Kosher streams joyful music into your home on December 10 in this on-demand concert, including the song "Let's Think About a Holiday," a collaboration with the Urban Voices Project. From traditional Judaic folk songs to holiday chestnuts, it's an evening of unabashed celebration.
Then, on December 17 at 8:00 p.m. PT, join Mostly Kosher again for a live streaming candle lighting! Featuring cantors from local Jewish communities, this event is an invitation for families to learn about the traditions of the festival of lights and unite as a community in lighting the final candle of Hanukkah.
These online events are presented by the Torrance Cultural Arts Foundation in partnership with the Carpenter Center.