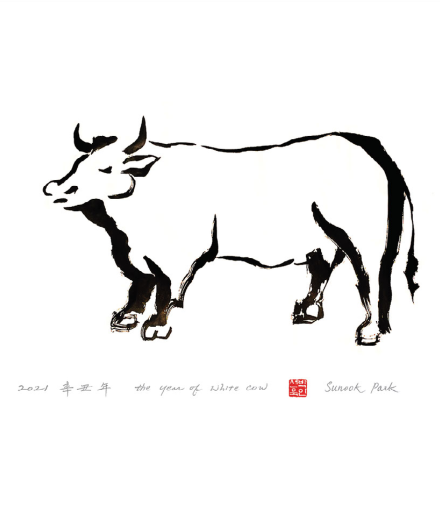 Today marks the beginning of the Year of the Ox, recognized by 1.5 billion people around the world, including China, South Korea, and Vietnam.
Our thanks to CSULB School of Art professor Sunook Park for allowing us to share his illustration commemorating the Lunar New Year!
Park, who teaches Branding Strategy and Design, has been creating a drawing for the lunar year since he joined CSULB in 2007. For Park, the tradition is a contemplative act. "I spend a quiet evening in each December drawing the coming year's animal. I cherish that time to look back at the year that is passing and think about the coming new year."
Learn more about the Lunar New Year at History.com.
See more of Sunoo Park's work at sunookpark.com.
May the Year of the Ox bring everyone fortune, happiness, and health!