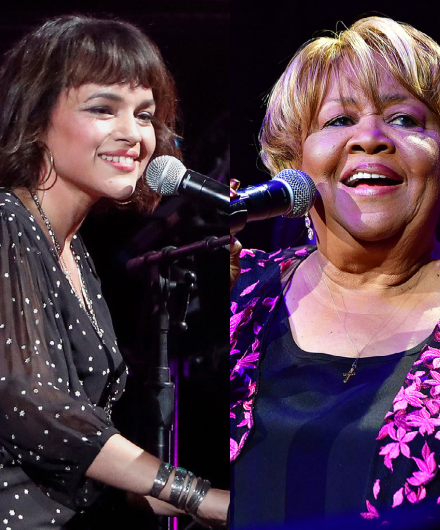 Congratulations to Mavis Staples and Norah Jones on their Grammy nomination for their soulful ballad "I'll Be Gone"!
Norah Jones performed for Staples' 80th birthday concert and considers the musical icon "a beacon of love and light." "I'll Be Gone" is their first studio recording together—and already nominated for Best American Roots Performance!  Listen to "I'll Be Gone" at YouTube.
Mavis Staples graced our stage at our President's Party in 2018.