An Update on Future Events + Patron Survey
Friends, 
 
I hope you are all well and staying safe.
As we approach what would traditionally be our fall season, I'd like to give you an update on future events at the Carpenter Center—and to ask you for a few minutes of your time to help us shape our upcoming schedule of performances.
For the health and safety of our community, California State University, Long Beach has extended a moratorium on large on-campus gatherings until January 2021. Because we are located on the CSULB campus, traditional performances in our theatre will not take place this fall. We continue to explore and develop options that allow us to celebrate the arts together, safely, during this time when we need the arts most. But we need your input.
Please take a few minutes and complete our patron survey. Your thoughtful answers will help shape the performing arts entertainment we bring you this fall, and allow us to address your needs and concerns.
Thank you for your time, your invaluable input, and for continuing to support the arts.
Wishing you all good health,
Image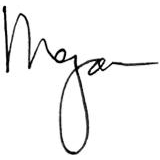 Megan Kline Crockett
Executive Director