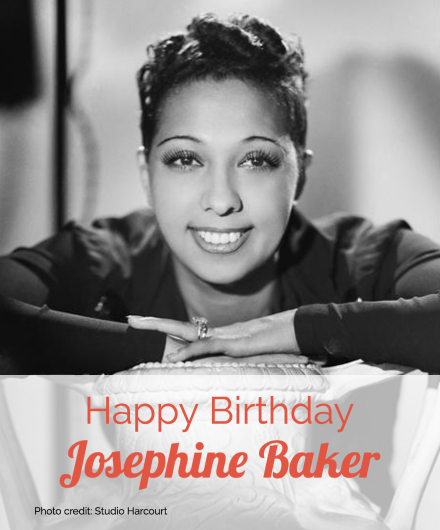 Today we celebrate the birthday of Josephine Baker.
Renowned as a dancer who headlined at the Folies Bergère in Paris, Ms. Baker's achievements extend far beyond the stage. In 1927, she became the first Black woman to star in a major motion picture. She was also named a Chevalier of the Légion d'honneur by General Charles de Gaulle for her role aiding the French Resistance during World War II.
As an activist, Ms. Baker also worked with the NAACP, refused to perform for segregated audiences, and spoke beside Rev. Martin Luther King Jr. at the March on Washington in 1963.
"I have walked into the palaces of kings and queens and into the houses of presidents. And much more. But I could not walk into a hotel in America and get a cup of coffee, and that made me mad. And when I get mad, you know that I open my big mouth. And then look out, 'cause when Josephine opens her mouth, they hear it all over the world." (Washington Post, Sep 19, 2018)