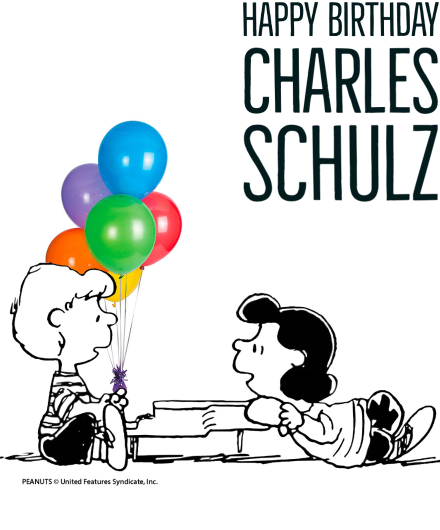 Today we celebrate the birthday of Charles M. Schulz and honor his contributions as a cartoonist and beloved humorist.
Carpenter Center favorite and jazz pianist David Benoit has long treasured his relationship with the Schulz family. For Benoit, Schulz deserves credit for the emotion and sophistication he gave his characters. "Peanuts was one of the first strips...to have kids speaking intelligently, expressing deep emotions."
This Thanksgiving, relive the richness and wit of Schulz's characters with the classic 1973 TV special A Charlie Brown Thanksgiving, ad-free this year on PBS.