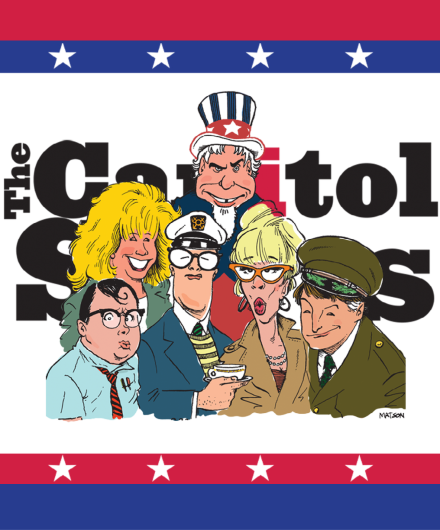 Since their founding in 1971 by former Senate staffers, the Capitol Steps have been satirizing politics—and the very people who employed them!
The Capitol Steps have been a fan favorite here at the Carpenter Center for over a decade, selling out multiple performances each season. Visit their website to enjoy one of their song parodies, posted every week.
The Capitol Steps last appeared at the Carpenter Center in January 2020.