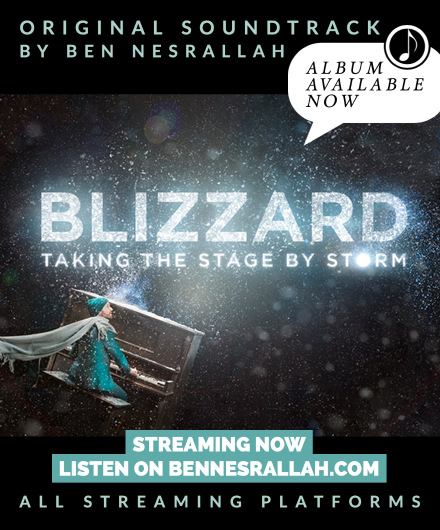 In 2020, Cirque FLIP Fabrique brought "Blizzard" to the Carpenter Center stage in a visual feast set to enthralling music performed live by composer Ben Nesrallah.
The troupe has now released an official soundtrack that includes expanded musical selections to transport you back to the poetry and emotions of the live show!
Hear the album at bennesrallah.com, or at Spotify.